Dog Agility YouTube Video Playlists
03 Jan 2014Steve Schwarz
The other day I noticed I've posted 150 videos on the AgilityNerd YouTube channel! To celebrate the New Year I've organized all the videos into playlists on the topics of: Handling, Training, Course Analysis, Beginners, Equipment, Contact Training, Coaching, Trials/Competitions, and Fun! I hope you discover some helpful and fun new videos!
Some AgilityNerd Playlists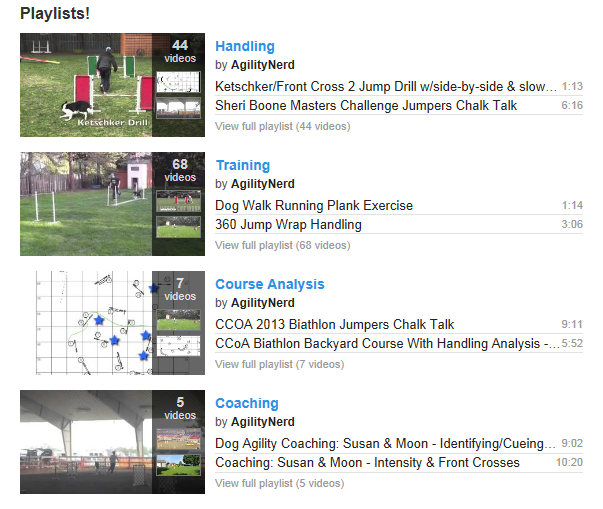 If you enjoyed this article won't you please:
Thanks!
Related Articles: