Masters/Premier Workshop Sequences
26 Oct 2023Steve Schwarz
I'm sharing two AKC-ish Masters/Premier seminar sequences I used at a recent evening workshop along with some notes on handling them. There are also two Novice sequences from the same workshop.
Sequence 1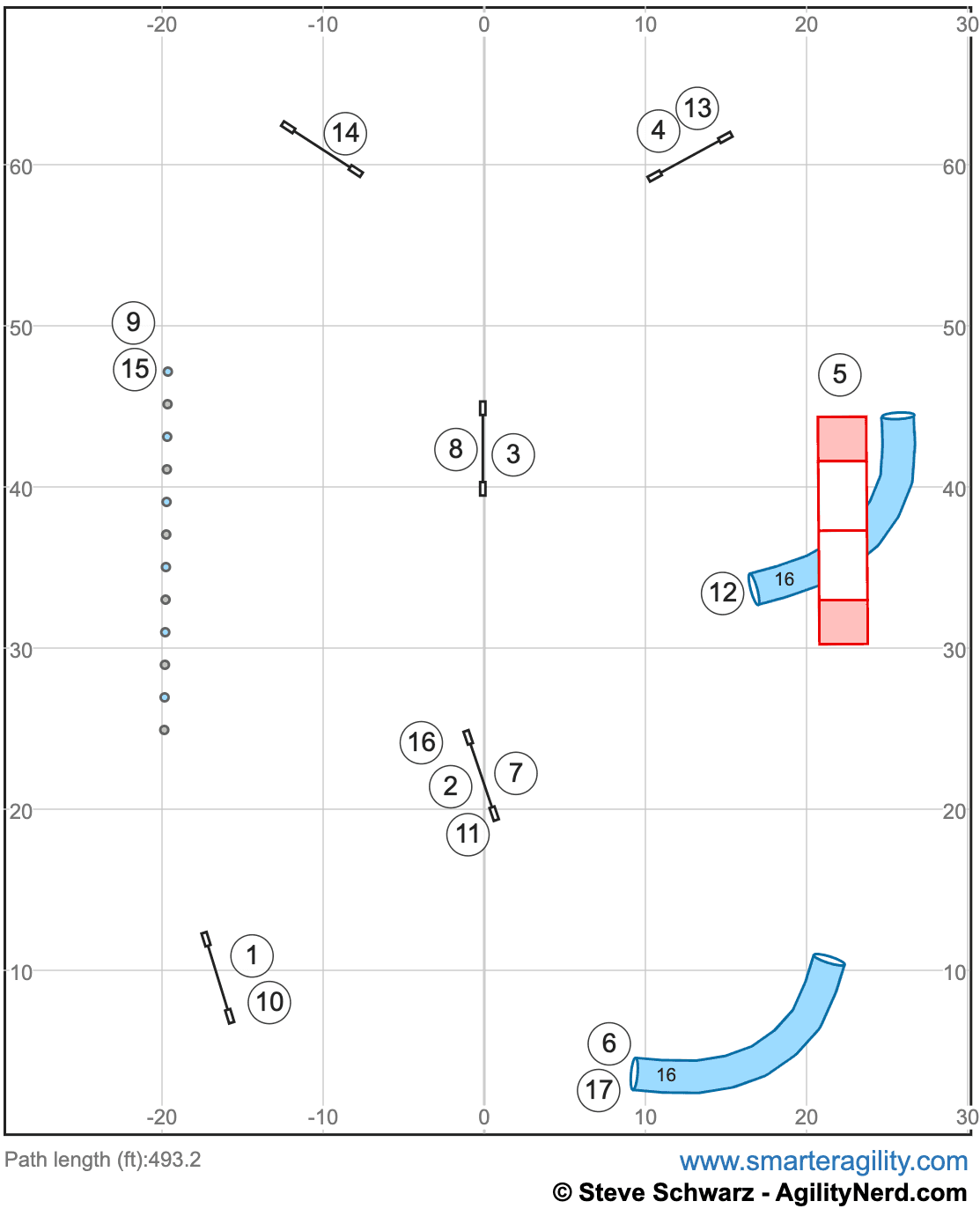 Handling notes:
Play with wrapping the dog to the left and the right at the first jump.
Front or blind cross 2-3 to put your dog on left on the way to 4.
Blind cross 5-6 - there is plenty of room! Though you should also be able to Front or Rear Cross there too.
7-8-9 can you get to the landing side of 7 for a front or blind cross? How will you get a collected turn 8-9? Ketscher turn? Decellerate? Tight turn verbal?
Or dog on left 7-8 and can you Rear Cross 8 to get the turn to the weaves?
9-10: I liked blind end of weaves and Threadle Wrap 10 (turning the dog right) to get the best line for the dog for 11-12. You could also shoulder pull and rear cross 10 turning to the right.
Double push to back 13-14. For little dogs you could threadle wrap 13 and then push to back at 14.
Can you fade the weaves and pickup your dog on the landing of 16? Or use two front crosses to the final tunnel.
Sequence 2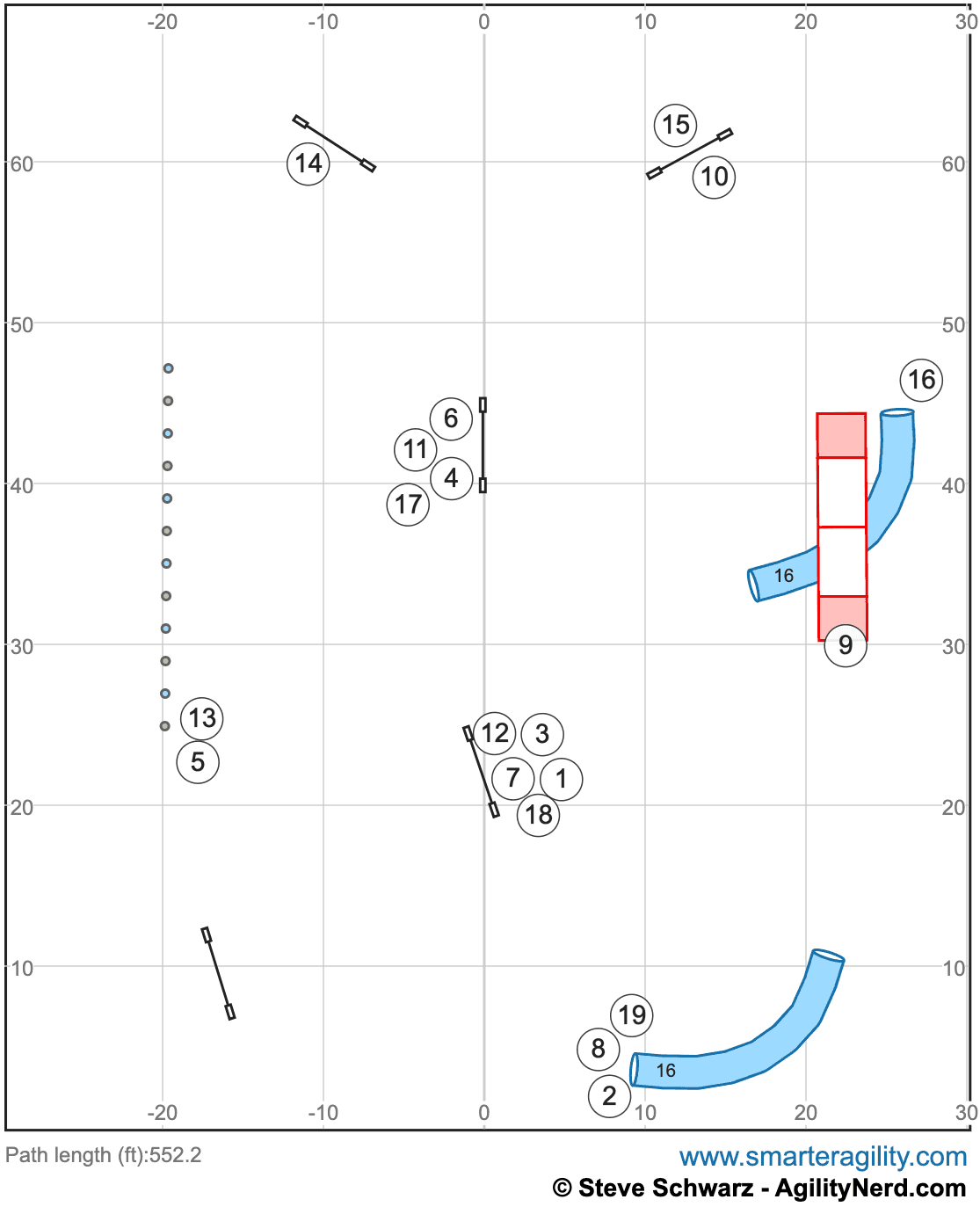 Handling notes:
2-4 is the same as 7-9 in the prior sequence, just easier to get in position. Though going to the weave entry is a little more challenging.
You could push to back side blind cross 4-5 to put your dog on your left into the weaves.
6-9 is a classic serpentine. All three crosses are possible on both sides.
Yet another serpentine sequence 10-12. Though Id recommend to blind cross 10-11 to get your dog on your left for the next two jumps (and it keeps the off course 14 out of the way).
Easy-peasy 13-16.
Push to back wrap at 17 and then serpentine to the end!
Let me know if you tried these sequences and how they worked for you and your dog!
If you enjoyed this article won't you please:
Thanks!
Related Articles: