Novice Optional Weave Workshop Sequences
25 Oct 2023Steve Schwarz
I'm sharing two AKC-ish novice seminar sequences I used at a recent evening workshop along with some notes on handling them. Not all the participants had solid weaves so I used a long jump. If you don't have a long jump you can use a double or triple jump or there is room for a full set of weaves (move them closer to the edge of the ring for a little more room on the approach - see this masters setup for where to put the weaves).
Setup
Since AKC judges sometimes create Novice course by removing obstacles from Open/Excellent courses I put generous distances between obstacles. I also wanted to encourage the handlers to get a feel for moving with some urgency. It was great to see a couple teams really pick up their pace and have fun! You could definitely shrink this down to fit in a smaller space.
Skills
These sequences let you work on jump wraps, 270s, Pin Wheels, Serpentines, and, of course, I had teams handle using all the crosses!
Sequences
Both sequences start with a jump wrap with the dog facing away from the second obstacle. This is a "thing" that teams will encounter, though not likely in Novice. I wanted to give them a chance to work on it. We also got to discuss which direction to wrap the dog to give them the best line to the next obstacle.
Sequence 1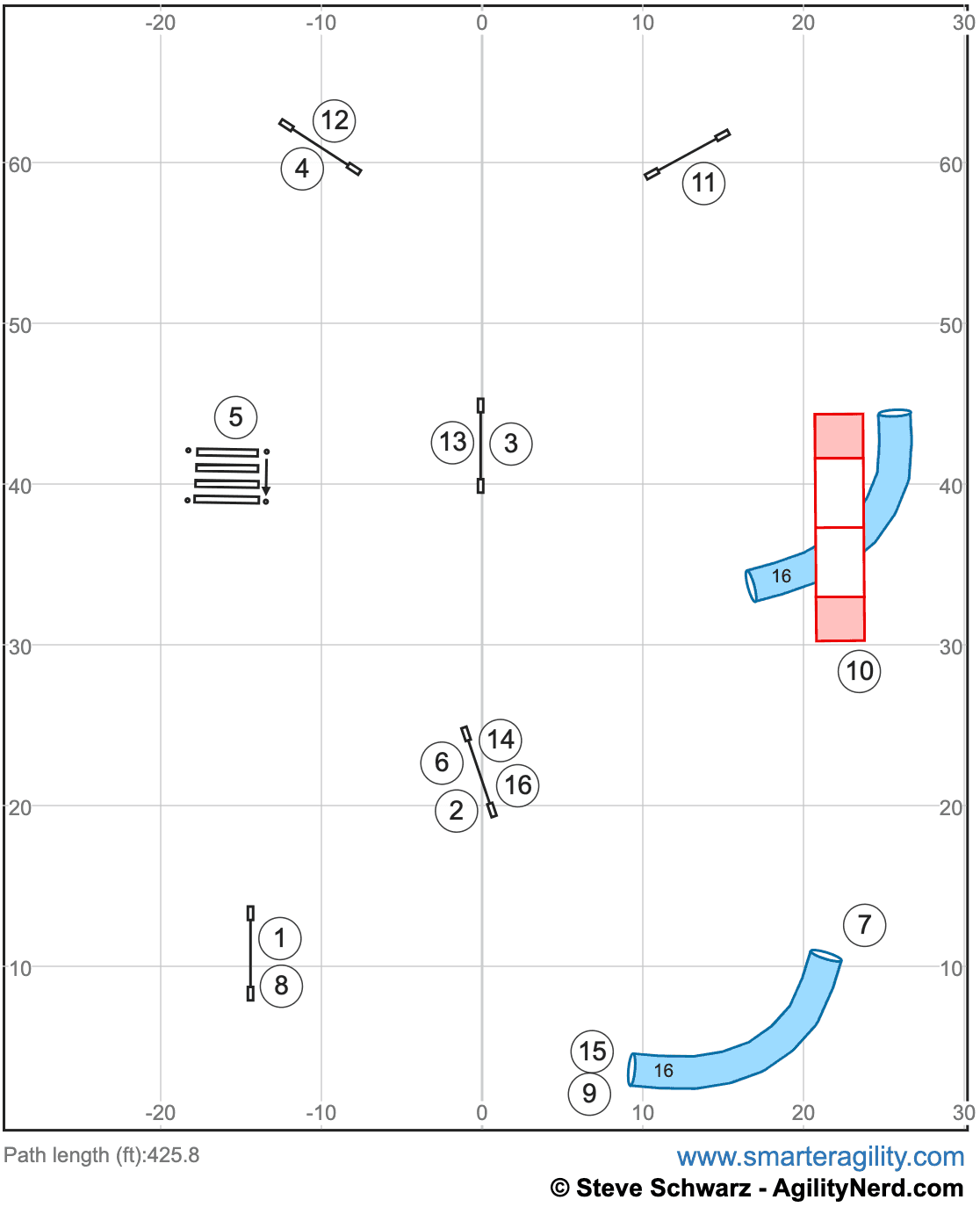 Handling notes:
Play with wrapping the dog to the left or right of the first jump.
Can you get down the line so you can Blind Cross jump 3 ahead of your dog?
Rear Cross on the flat on the landing of jump 6? Blind Cross?
Can you turn your dog away from you with a Rear Cross wrap on jump 8?
Handle 11-14 on both sides of jumps 13-14?
Blind Cross 12-13?
Send to 12 and "Serp" 13-14?
Sequence 2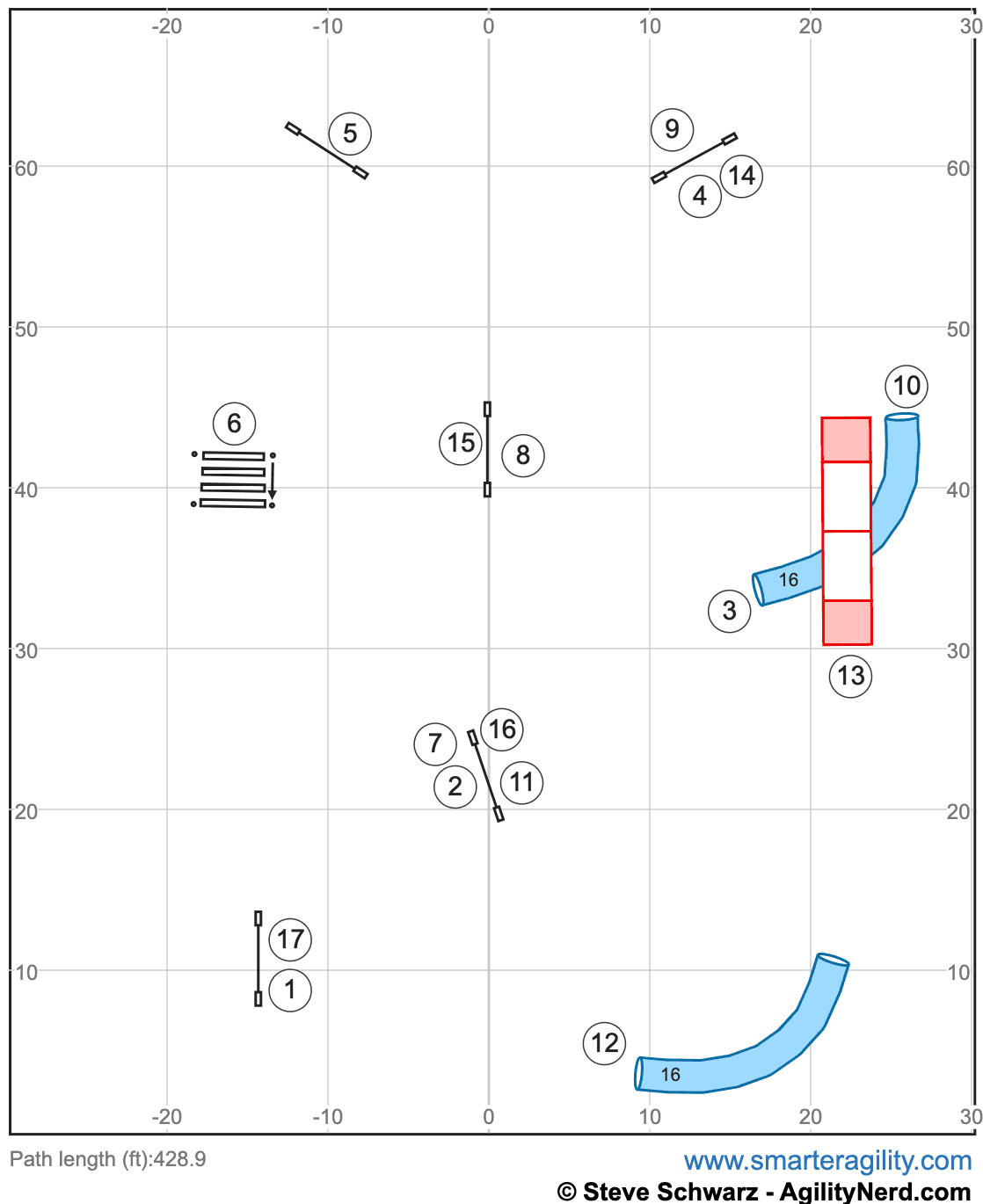 Handling notes:
This was a fun runner to end the evening.
I thought turning the dog right at 1 gave the best line for 2-3.
Most dogs Rear Cross on the flat 10-11.
Control the dog's path 14-15 and then blind cross 15-16?
Blind Cross 14-15 to keep 5 out of the picture and put the dog on left to the end?
Let me know if you tried these sequences and how they worked for you and your dog!
If you enjoyed this article won't you please:
Thanks!
Related Articles: