Weave Entrance/Exit Sequences
15 Sep 2010Steve Schwarz
I wanted to work on weave entrances and exits this week at For Your Canine. So I grabbed four jumps and a set of weave poles and came up with a bunch of sequences. These work on On and Off Side Weave Entries, Pushing on the last pole, Wrapping the last weave pole and 270s Handling 270 Degree Jump SequencesBack Side Entry to 270/Training Opportunity - Video270 Degree Jump Sequence.
I specified the handling for some of the sequences to help my students uncover handling approaches and skills on which they and their dogs needed more work. Once you've tried the handling I've specified you can also come up with alternate handling approaches. Try these with 6 poles as shown (means you have to move to beat your dog to the end), 9 poles (dog exits on the same side as they enter), and 12 weave poles for additional challenges. Lastly, don't overdo the number of weave reps you do; they are hard on your dog.
Weave Challenges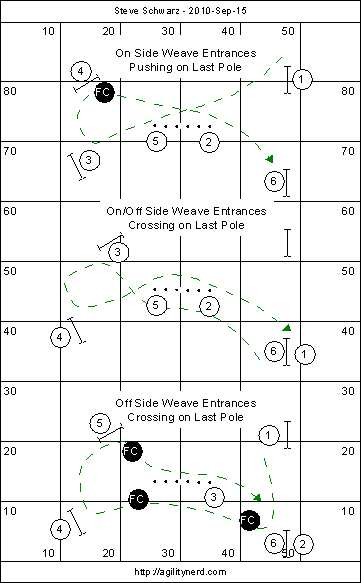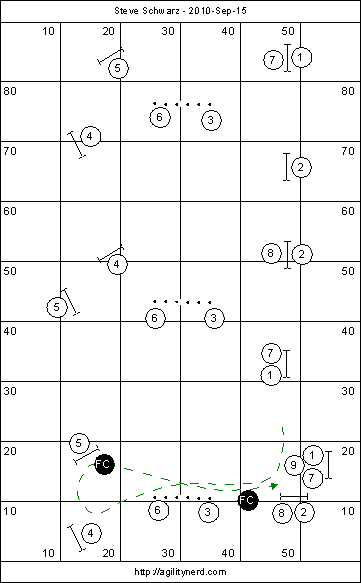 Let me know how you did!
If you enjoyed this article won't you please:
Thanks!
Related Articles: