Happy Birthday Meeker! or Now We Are Six
28 Mar 2011Steve Schwarz
Today Meeker turned six and it reminded me of this poem:
When I was One,
I had just begun.
When I was Two,
I was nearly new.
When I was Three
I was hardly me.
When I was Four,
I was not much more.
When I was Five,
I was just alive.
But now I am Six,
I'm as clever as clever,
So I think I'll be six now for ever and ever.
So is he "clever as clever"? Well he sure can be! I wish he could be six for ever and ever too.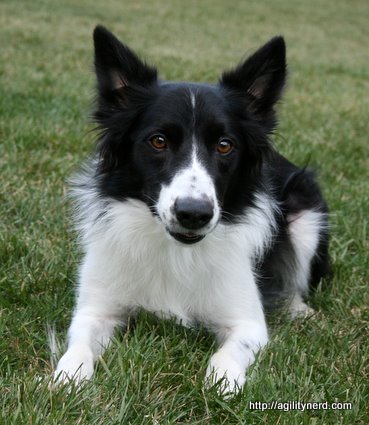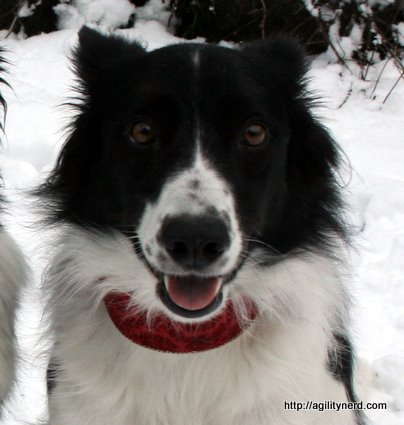 For Meeker I hope his sixth year will be an even better year than his fifth. This past year had some highs for Meeker in agility and some real lows with the six months where we didn't know what was going on with his back pain. Meeker's health is continuing to look better and better so I'm increasing his activity. Here's to a happy and healthy 6th year!
If you enjoyed this article won't you please:
Thanks!
Related Articles: