I Almost Felt Bad About This Course!
06 Feb 2014Steve Schwarz
I setup this course for my Intermediate and Masters students this week and almost felt bad about working all the moving past tunnels; almost. It had a good selection of handling choices, and let handlers work on using their motion and cues supporting handler focus to move past multiple tunnel openings.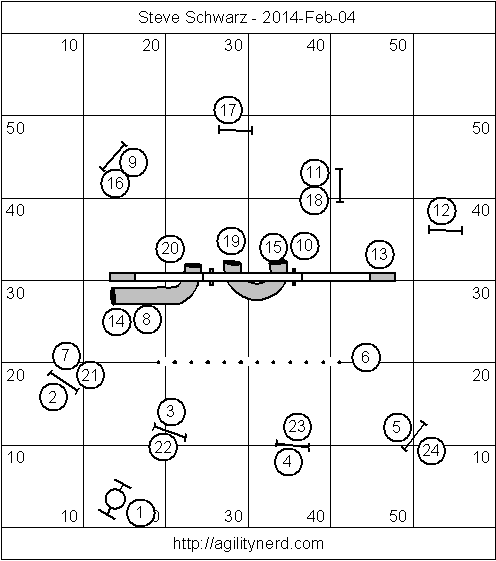 Obstacle Legend
If you only have a 30' x 40' area you can set up the two tunnels and three jumps and work sequence 14-20 too.
Here are some handling ideas:
I hope you try it - the dog is moving fast throughout the sequence so you have to be on the ball!
If you enjoyed this article won't you please:
Thanks!
Related Articles: