Confession of an Agility Nerd
03 Sep 2011Steve Schwarz
Now a days there are so many good agility resources available to students of the sport. I always want to get all the latest books, ebooks, videos; read all the blogs, forums, email lists, watch the youtube videos, and attend training seminars near and far. With all the online resources I am always behind in my traditional agility reading.
One of the most useful resources is Clean Run Magazine. When I received my latest copy in the mail I went to put it on the coffee table for later reading and realized it was one of many CRs I hadn't finished reading. So here is my confession: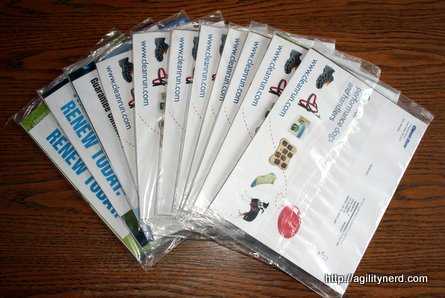 Yep that's almost a full year of unread Clean Runs… I also had a 12th I've been carrying in my computer bag for a while. So now that I've outed myself I'll be spending my reading time on reducing this pile and so I can update my Clean Run Search with the latest issues.
If you enjoyed this article won't you please:
Thanks!
Related Articles: