May Days: Elsewhere in May
18 Jun 2013Steve Schwarz
So much agility going on and not enough time to blog about it all! Here's some cool stuff I've posted elsewhere back in May: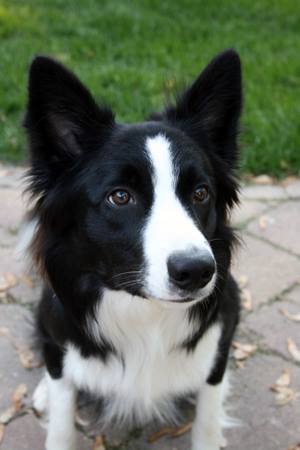 Serious Flyer
Some Photos of Flyer.
With help from FB readers I decided on Flyer's registered name: BCF's Leap of Faith.
New Meeker photo from Whitney Rupp of Chops Photography.
Meeker and I at a Tori Self seminar: video, mental toughness.
Meeker and I competed at the USDAA North Central Regionals and I posted some maps/video/photos/etc. on my FaceBook page. Eventually I'll post a proper blog article about it.
I got Amanda Shyne's book Phenomenal Stopped Contacts in 30 days and I had a number of questions that I posted on the Clean Run Email list that Amanda answered. Here were some YouTube video clips I created to clarify my questions 1, 2.
Here's another method for traing running A Frames that I learned from Dana Pike. She also left a comment on my video with some pointers.
The AKC has announced clubs can hold agility trials on the same days within the 100 mile limit with agreement of the first club who has the date. Here's the official announcement.
Running A Frame with Rachel Sander's box. Video with Flyer.
I was asked how many courses have been posted on the blog. Since 2004 I've posted 672 course diagrams and 207 course articles. Overall AgilityNerd has 643 articles and 1540 diagrams/photos.
Numerous Meeker titling updates: USDAA Bronze ADCH need one Masters Snooker Q. AKC MACH need 9 QQs and 50 pts.
Courses for AKC International Team Tryouts.
Google Maps capturing dog agility equipment.
If you enjoyed this article won't you please:
Thanks!
Related Articles: