Petey Is Famous!
25 Aug 2012Steve Schwarz
Nancy was at the Bucktown Arts Fest in Chicago today and saw artist Christy Freeman. Christy had done a really nice watercolor of Meeker for us. Christy has started a line of greeting cards featuring images from her watercolors and what did Nancy see?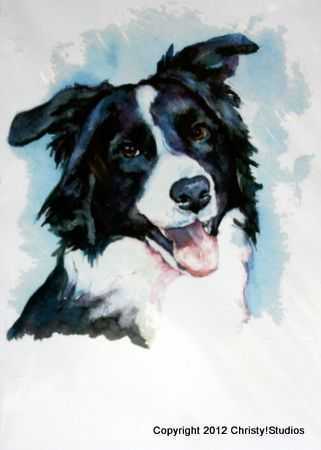 Yep. That's our Petey all right! She certainly captured our handsome, happy (and often naughty) boy!
So check out Christy's website for other great watercolors
If you enjoyed this article won't you please:
Thanks!
Related Articles: