Non Agility Steve
20 Dec 2010Steve Schwarz
I've just started up a blog for my personal ramblings and photos at steve.agilitynerd.com. I'm thinking I'll primarily use it to blog from my phone and when I come across something interesting; instead of cluttering up this blog.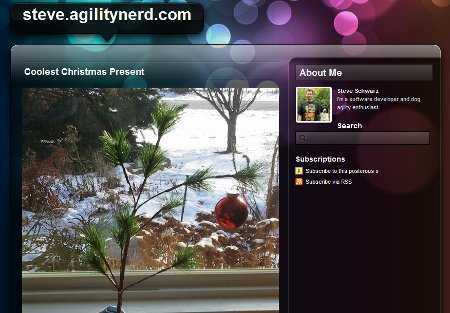 While I'm at it, if you are a software developer you might be interested in my software development and technology blog at tech.agilitynerd.com.
If you enjoyed this article won't you please:
Thanks!
Related Articles: