Birgitta Hermansson Tunnels/Jumps Practice Sequences - Video
26 Aug 2022Steve Schwarz
Big thanks to Birgitta Hermansson for letting me share her courses on my blog! Here is her original Facebook post in her group - there are two other sequences there too! Here group is free to join and she frequently posts large sequences in the warm weather and smaller/indoor friendly sequences in the winter. I know a lot of trainers who setup and practice her sequences!
I setup and the ran first of the three sequences/equipment setups she posted with Snap! and with 8 month old Spark. It was so much fun I came up with three more sequences using the same setup. They are fun and challenging.
Here are the equipment setups in feet (50' x 80') and meters (15m x 25m):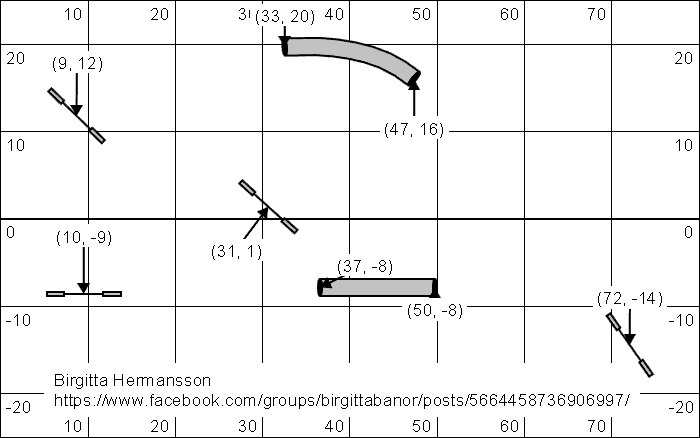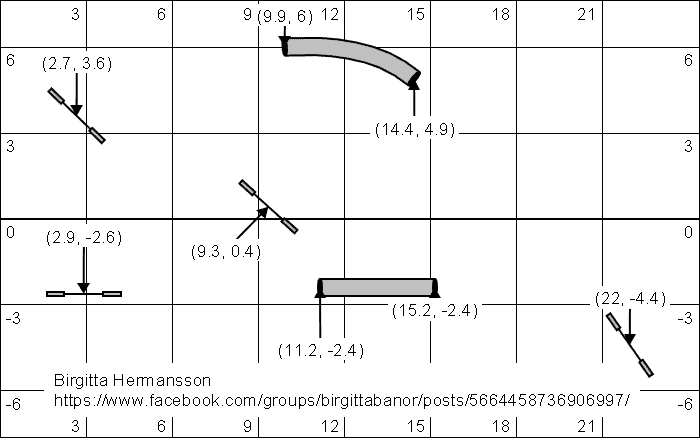 Birgitta's original sequence is shown below. There are a number of ways to handle it!
It starts with a jump wrap start, where the dog faces/takes the jump away from the handler/direction to the second jump. I apparently opened a can-of-worms on Facebook with my opinion that some judges are over using that concept. LOL!
She ends the sequence with straight tunnel to front side of a slightly offset jump. Can you cue 14 and get out of there to handle it? Practicing the ending with Snap!, aka "Mr Extension", he was certain it was the back side Handling the Quad Back Side - Patrick Bucher Course/VideoThe Connection Between Threadles and Back SidesBack Side/Back Side JumpBack Side of Jump Handling Combinations - Video unless I really got his attention. I'm not pushing for speed with young Spark and he is more attentive to me so he was more likely to take the front side. Practice the front side or change it to the back side as you wish!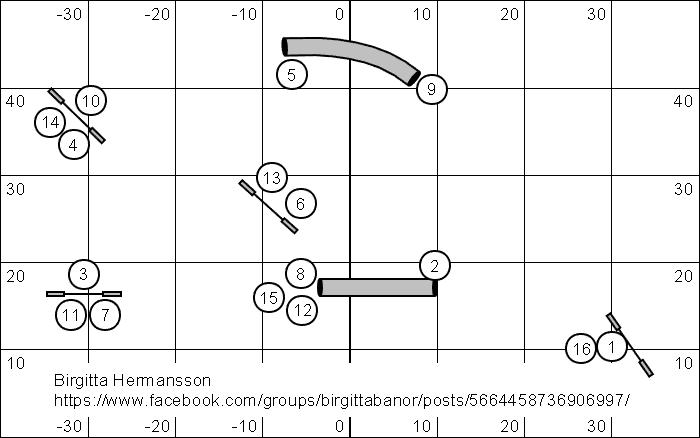 I read in the Agility Europe Facebook group that extreme versions of that tunnel to jump layout may be becoming a "thing". In that posting the back of the jump is the more obvious/arguably safer path for the dog and what we'd typically see in the US.
I then took her sequence and basically flipped where the back sides were. I particularly liked playing around with handling 11-16!!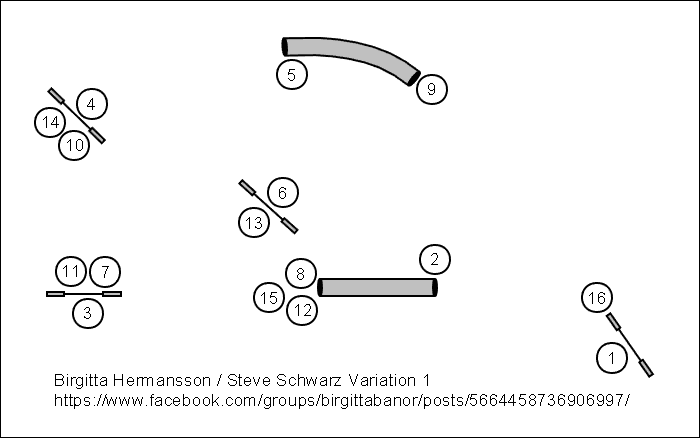 This is an easier sequence that was fun: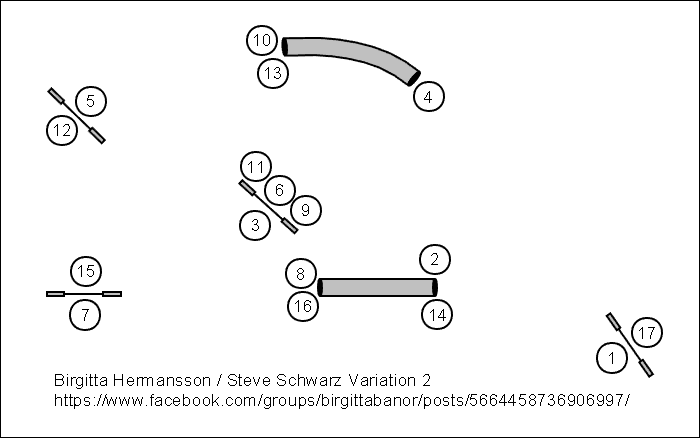 How would you handle 8-13 in this sequence?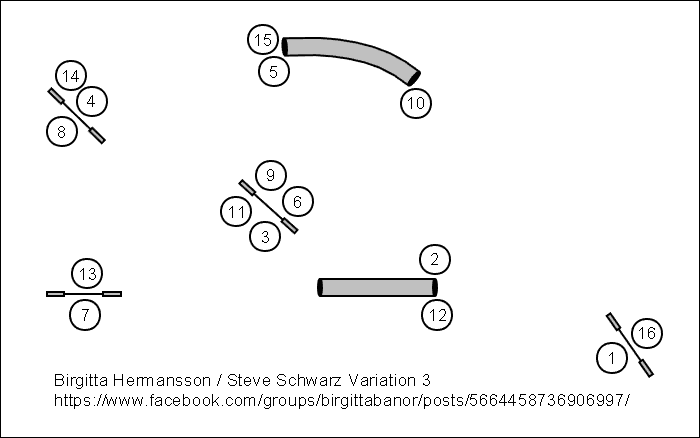 Here is video of Snap! and debuting 8 month old Spark and I practicing Birgitta's sequence and the first two of my variations. Watch me screw up!
Super fun sequence, thanks for sharing Birgitta!
If you enjoyed this article won't you please:
Thanks!
Related Articles: