Three Backyard Back Side and Threadle Practice Sequences
02 Sep 2022Steve Schwarz
I setup four jumps in an elongated box layout in my yard to work on Back Sides Handling the Quad Back Side - Patrick Bucher Course/VideoThe Connection Between Threadles and Back SidesBack Side/Back Side JumpBack Side of Jump Handling Combinations - Video and Threadles Mary Ellen Barry on Threadle HandlingThe Connection Between Threadles and Back SidesSingle Sided Threadle HandlingTraditional Threadle HandlingThreadle Sequence with Snap! and Spark. I created three sequences because Snap! and I need to work on him taking the jump on a back side slice while I'm moving fast away from the jump he is taking. Also, threadle slices when I'm on the take off side of the jump and threadle wraps when I'm past the plan of the jump. There is always something to work on!!
Here are the jump setups in feet (40' x 70') and meters (12m x 21m):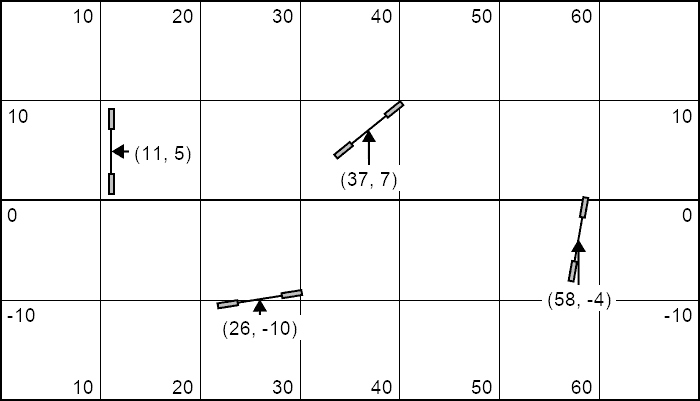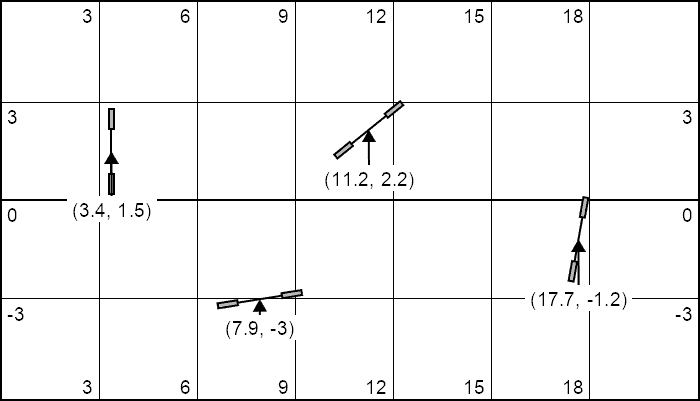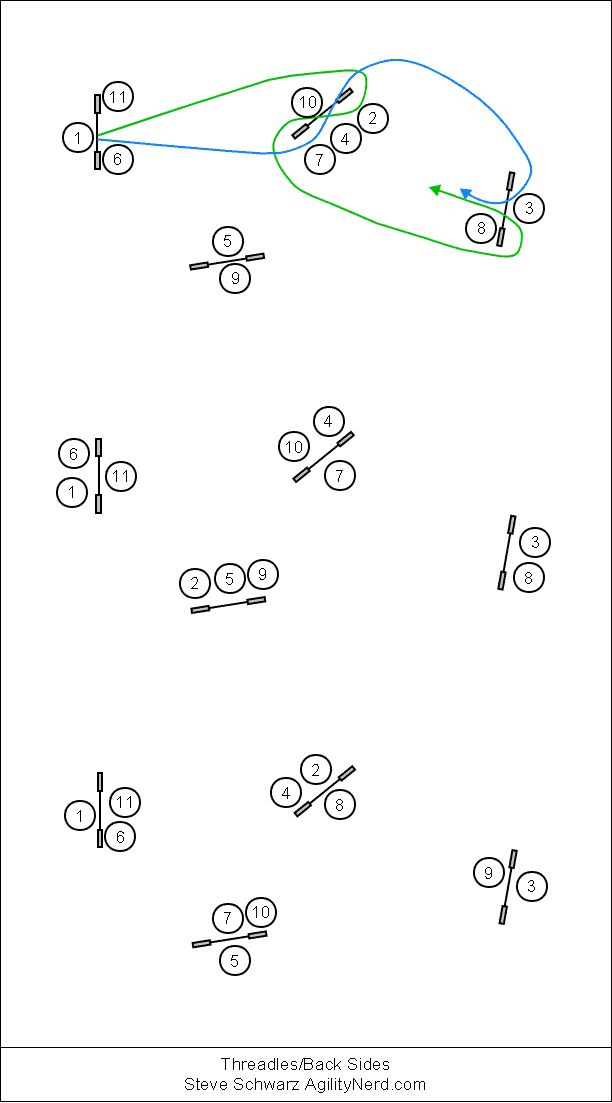 The spacing in the diagrams is approximate, so feel free to shrink or grow the layout to match your space.
When you work on these sequences don't forget that back sides can be handled as a threadle and vice versa. So there are a LOT OF WAYS to handle these sequences (see the first sequence where I show two dog paths for just the first three obstacles). I've written some articles to help you get the most out of any course you setup in my Backyard Mastery articles.
I'm still working on these with the boys, maybe I'll post some video later on!
If you enjoyed this article won't you please:
Thanks!
Related Articles: