Eleven Starters/Advanced/Masters Small Space Courses
18 Jan 2016Steve Schwarz

Bud Houston asked me to design the February 2016 National Dog Agility League 50 x 50 "International-style" course and I came up with a fast, challenging and flowing Jumpers With Weaves style course. I'm not sharing the actual competition course (yet) but, since trainers whose student's compete in NDAL often use the competition course as the basis for their class courses, I came up with some Starters, Advanced, Masters, and five additional Masters Challenge (aka International) style sequences for use in training!

Here's the obstacle setup in English and Metric units:

Here are some sequences that would be appropriate for Starters/Novice level teams and can also be divided into smaller sequences to work on individual skills. As usual, adjust obstacle locations for safety and to increase/decrease challenges as appropriate!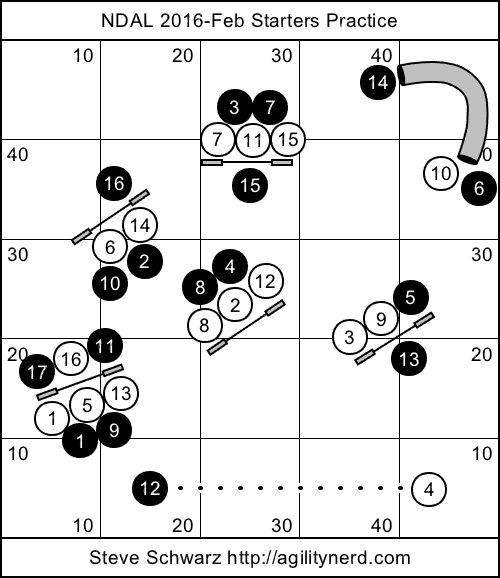 Here are two Advanced/Open level sequences: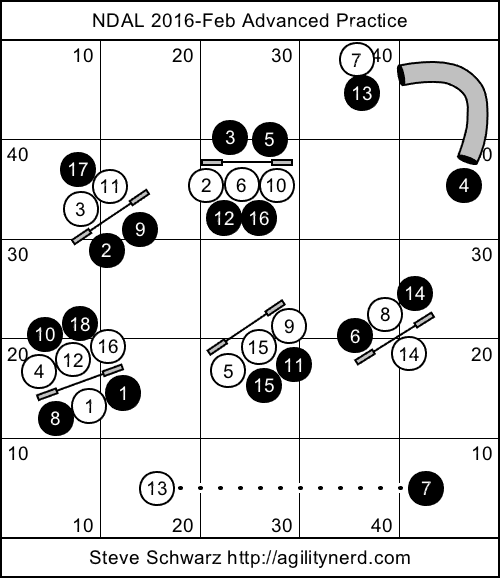 Here are two sequences that would be appropriate for Masters level teams: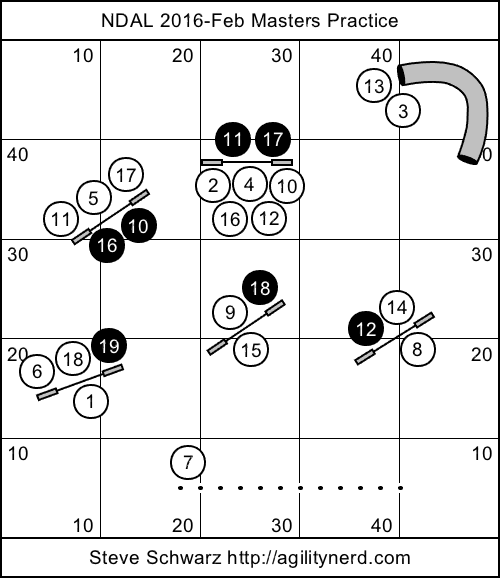 I came up with these five sequences to work on Masters Challenge style challenges; if you work on these my competition course will be a piece of cake!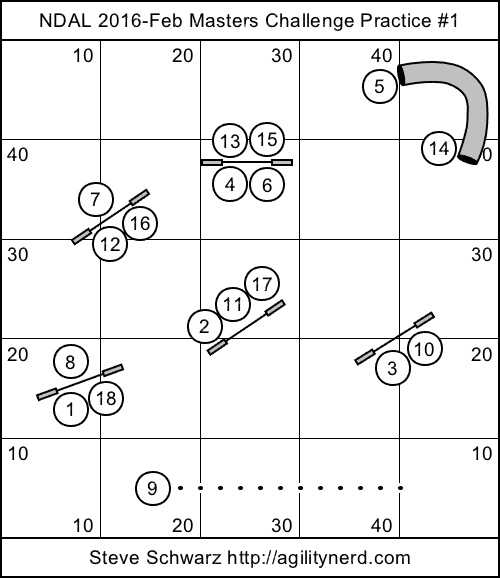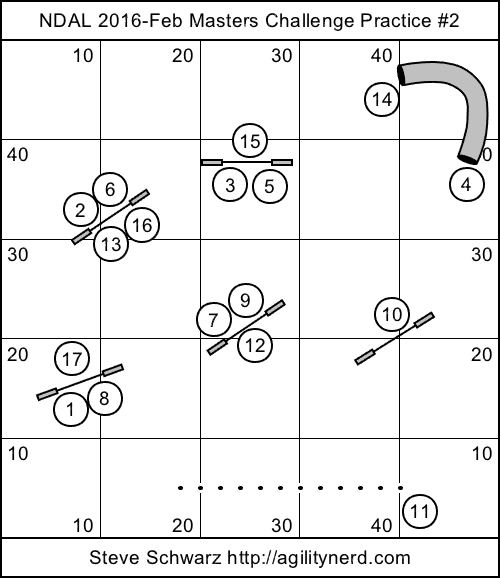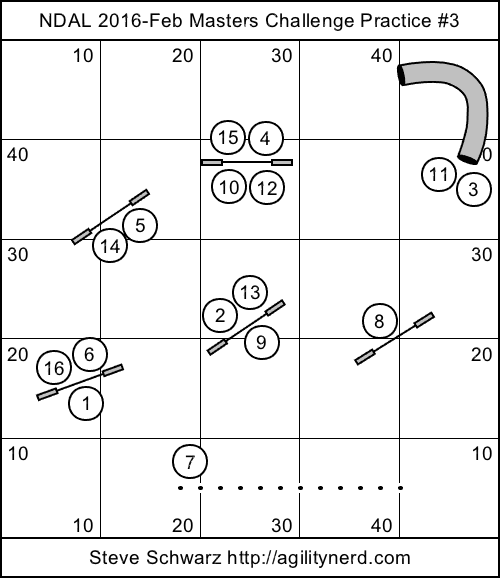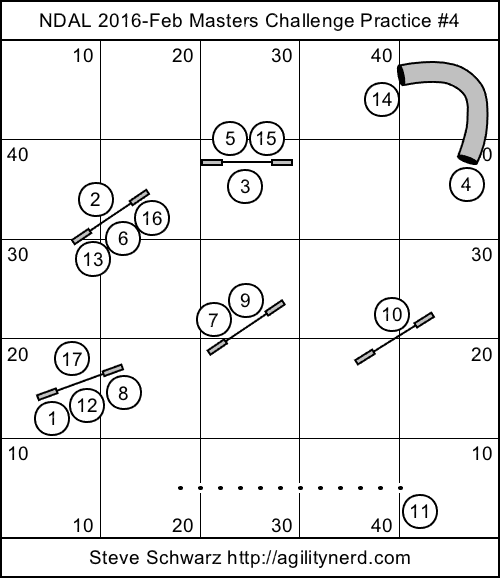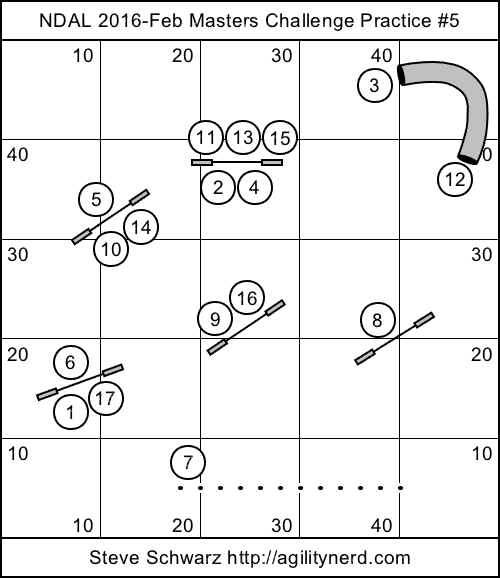 I hope you try these sequences and your group tries other NDAL courses.
PLEASE share your video running any of these sequences - you'll be helping others!
If you enjoyed this article won't you please:
Thanks!
Related Articles: