Mother's Day Course
15 May 2012Steve Schwarz
I was giving some private lessons at Agility at the Farm this past Sunday and came up with this course based on some changes to the existing equipment layout. It has a bunch of Jump Wraps Jump Wrap Handling TipsJump Wrap/WrapJump Wrap Handling - With Video, Back Side Jumps Handling the Quad Back Side - Patrick Bucher Course/VideoThe Connection Between Threadles and Back SidesBack Side/Back Side JumpBack Side of Jump Handling Combinations - Video, a challenging weave entry, an opportunity to Push on the last weave pole, and general handling challenges. Here you go:
Click Image to Enlarge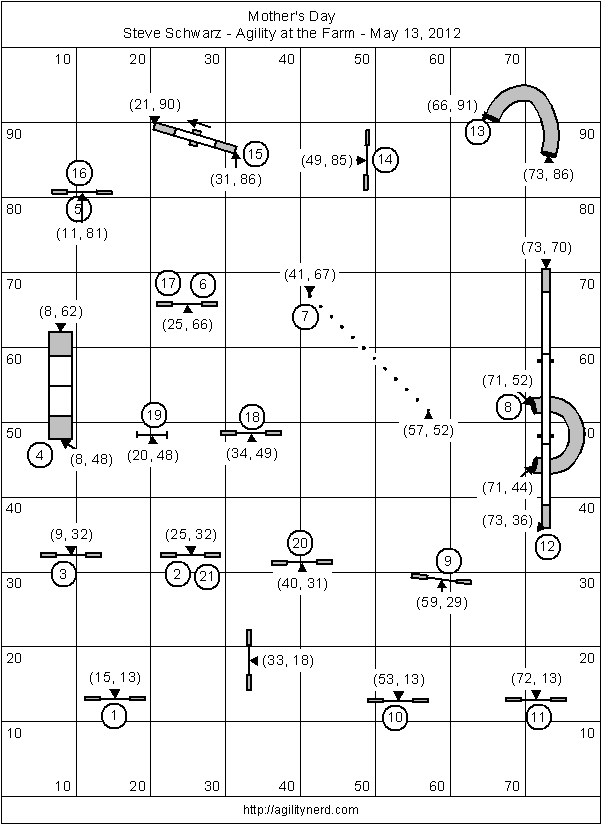 The teams seemed challenged and we got to work on a lot of skills. I'm looking forward to next month's lessons "at the Farm".
If you enjoyed this article won't you please:
Thanks!
Related Articles: