Masters/Advanced Handling Fun!
10 Sep 2014Steve Schwarz
Last night's course was a lot of fun for my Masters and Advanced students! I put together some Back Side Handling the Quad Back Side - Patrick Bucher Course/VideoThe Connection Between Threadles and Back SidesBack Side/Back Side JumpBack Side of Jump Handling Combinations - Video jump and tunnel handling challenges in this fast, flowing course. The Advanced group ran the white circles and my Masters group ran both the white circles and then the black circles.
Class Course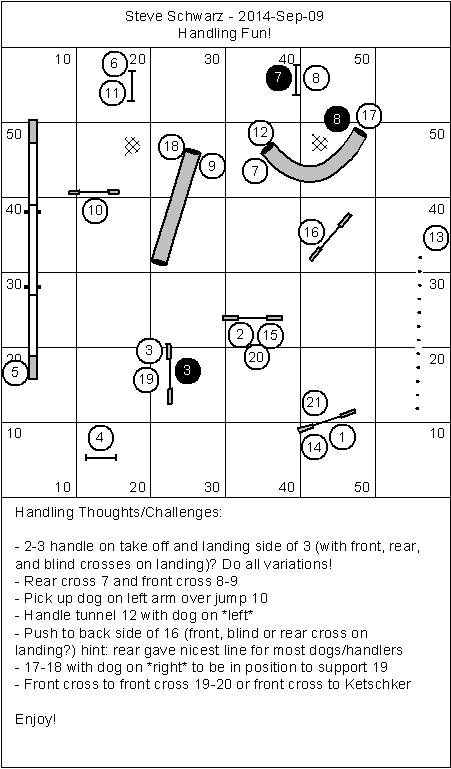 Obstacle Legend
As always, set up the course for safety. Pay special attention to the dog's approach to the Dog Walk and the jump preceding it to be certain they can safely land from the jump and ascend the Dog Walk.
I'd love to see your videos!
Please remember Meeker and help other dogs with cancer if you use this course in your classes:
If you enjoyed this article won't you please:
Thanks!
Related Articles: