Small Spaces: Weave Entries & Fun Handling
08 Dec 2011Steve Schwarz
Thought I'd pull out a fun sequence from my class course at For Your K-9 and turn it into a mini course for smaller spaces. These three sequences include On and Off Side Weave Entries, Threadles Mary Ellen Barry on Threadle HandlingThe Connection Between Threadles and Back SidesThreadle SequenceSingle Sided Threadle HandlingTraditional Threadle Handling, a non-standard Serpentine Serpentine SequenceSerpentine Handling Techniques, and Back Side Jump Handling Handling the Quad Back Side - Patrick Bucher Course/VideoThe Connection Between Threadles and Back SidesBack Side/Back Side JumpBack Side of Jump Handling Combinations - Video challenges.
Take a look at 2-3-4-5 in the following sequence - I really liked that for the half dozen different ways you could handle it. My favorite is dog on right for 2-4 and then Blind Crossing the exit of the tunnel. Don't forget you can handle it from behind the tunnel too…
Sequence 1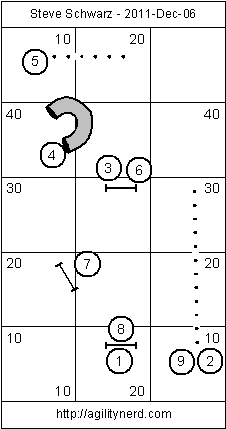 Sequence 2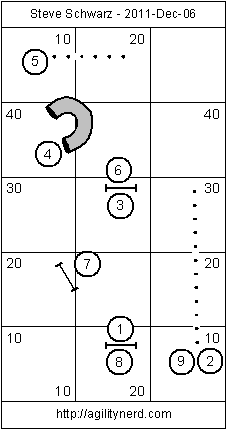 Sequence 3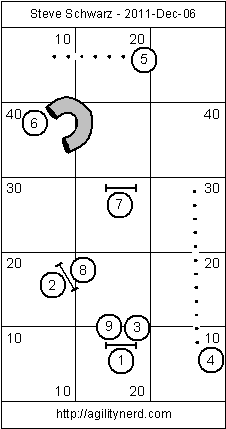 Give them a try and let me know how you did!
If you enjoyed this article won't you please:
Thanks!
Related Articles: