More Handling Fun!
24 Sep 2014Steve Schwarz
Last night's class had a number of skills packed into a single course; I put in: a 90 degree weave entry, a Pin Wheel, back side tunnel handling, a couple Serpentines Serpentine SequenceSerpentine Handling Techniques, a few tight Jump Wraps Jump Wrap Handling TipsJump Wrap/WrapJump Wrap Handling - With Video, and an optional Back Side Handling the Quad Back Side - Patrick Bucher Course/VideoThe Connection Between Threadles and Back SidesBack Side/Back Side JumpBack Side of Jump Handling Combinations - Video for good measure. So less "international" than most of my recent class courses but there were opportunities to use some "Fancy Crap".
Here's the course with my handling notes right on it:
Class Course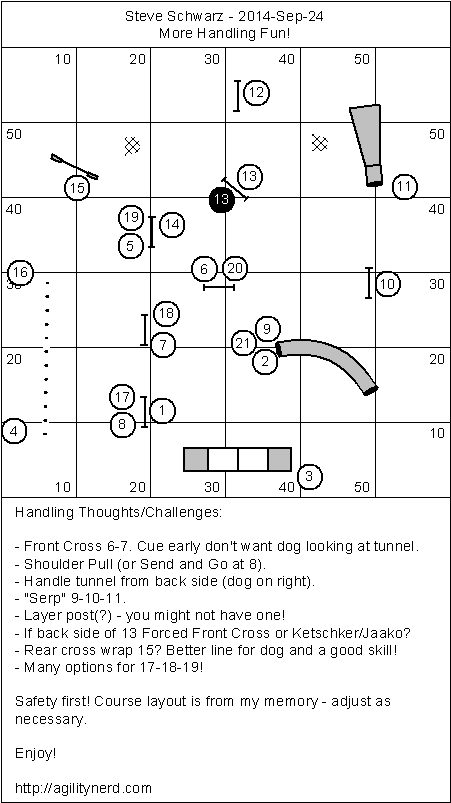 Obstacle Legend
I'd love to see your videos!
Please remember Meeker and help other dogs with cancer if you use this course in your classes:
If you enjoyed this article won't you please:
Thanks!
Related Articles: