You've Got an Ugly Mug!
07 Feb 2013Steve Schwarz
So replace it with some cool new ones! No fancy marketing campaign or link tracking here. Just me showing off some cool stuff I designed. Before the holidays I announced that I'd designed some AgilityNerd mugs and shirts for sale on the AgilityNerd Zazzle store.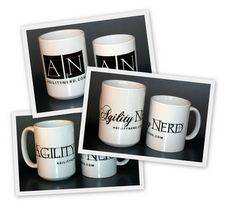 For my own Christmas present I bought both sizes of three of the mugs so I could have some of my own (and to check out the quality).
Considering they are custom printed, I was surprised that I got them within a week. They are well made, with crisp, clear printing and I really like how they look. I took some pictures so you can see how they look "in real life" instead of the Zazzle generated images:
Large Logo Mug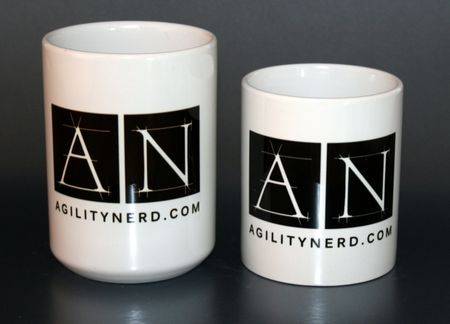 Script/Block Font Mug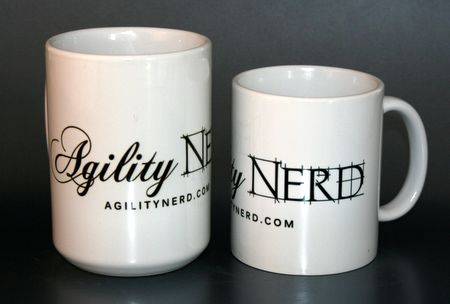 Block Font Mug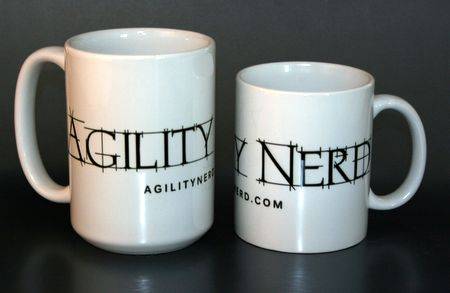 So I hope you'll order some and I'll make a small percentage on each sale.
And now back to our regular agility postings…
If you enjoyed this article won't you please:
Thanks!
Related Articles: