Advanced Class: Smoother Than It Looks! - 06-Apr-2011
16 Apr 2011Steve Schwarz
Better late than never! Here's a couple challenging sequences containing a Pin Wheel, a Threadle Mary Ellen Barry on Threadle HandlingSingle Sided Threadle HandlingThe Connection Between Threadles and Back SidesTraditional Threadle HandlingThreadle Sequence, some Jump Wraps Jump Wrap Handling - With VideoJump Wrap Handling TipsJump Wrap/Wrap and some interesting handling options from my Advanced classes a couple weeks ago at For Your Canine. There was some unhappiness during the walk through but everyone handled it nicely.
Advanced Class Sequence 1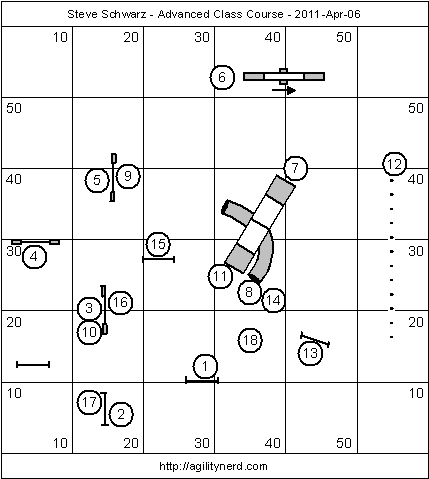 Advanced Class Sequence 2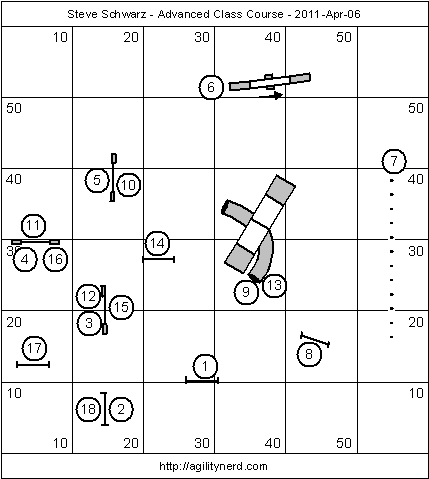 Here are some quick notes on handling options for both courses:
Hope you give this one a "whirl"!
If you enjoyed this article won't you please:
Thanks!
Related Articles: