Full Size and Small Space Sequences
20 Oct 2012Steve Schwarz
I came up with a fun and challenging course for class this past week and broke out a couple small space sequences from it. You can work on Jump Wraps Jump Wrap Handling TipsJump Wrap Handling - With VideoJump Wrap/Wrap, Ketschkers, Threadles, and most interestingly: choosing sides on what appears to be a flowing course. In fact I'd challenge you to be able to run each section on both sides of the obstacles.
Class Sequence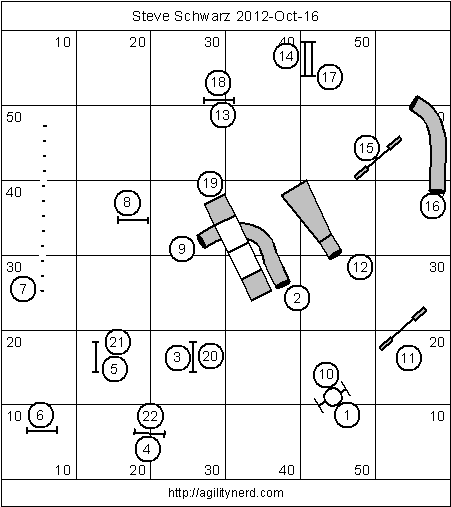 Small Space Sequences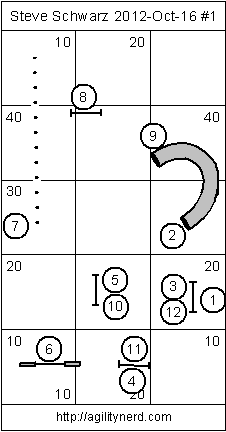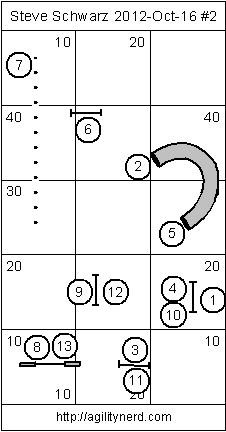 Here are a few handling notes/challenges for Sequence #1:
Hope you try both small space courses. I do want to hear or see how you did!
See Flyer and Steve Give it a Try!
If you enjoyed this article won't you please:
Thanks!
Related Articles: