Medium Space Courses: Serps, Threadles, and Back Sides
15 Jul 2014Steve Schwarz
In last night's course I had Serpentines Serpentine Handling TechniquesSerpentine Sequence, Threadles Mary Ellen Barry on Threadle HandlingThe Connection Between Threadles and Back SidesSingle Sided Threadle HandlingTraditional Threadle HandlingThreadle Sequence, and Back Sides Handling the Quad Back Side - Patrick Bucher Course/VideoThe Connection Between Threadles and Back SidesBack Side/Back Side JumpBack Side of Jump Handling Combinations - Video in quick succession and I created a "medium space" non-contact version for 50 x 50 spaces too. My students rocked them!
Here's the original course:
Original Class Course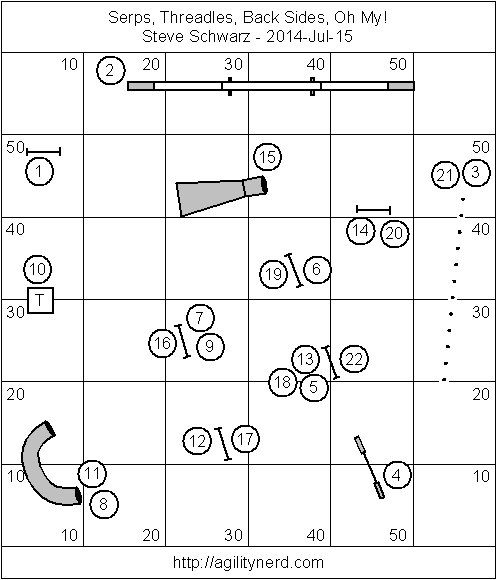 Obstacle Legend
Here's the medium space non-contact version:
Medium Space Course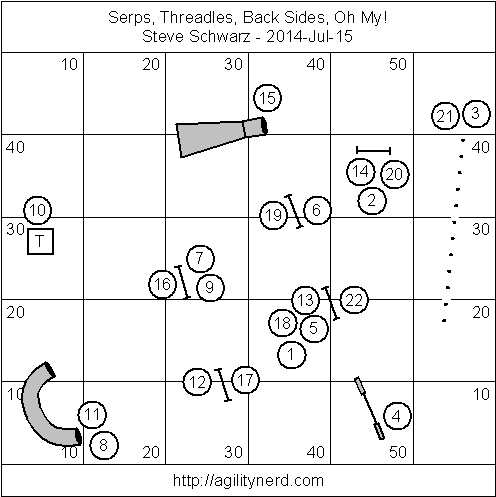 Here is an alternate numbering that you can try with the full size set up too:
Another Medium Space Course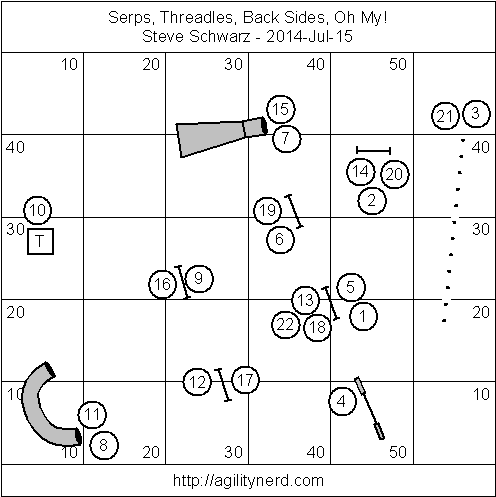 There are many, many handling options for these sequences… I hope you try them yourself!
If you enjoyed this article won't you please:
Thanks!
Related Articles: