Challenging Full Course & Exercises
29 Feb 2012Steve Schwarz
Here are the two Masters level full size sequences from my class at For Your K-9 and I've created four small space exercises based on them. Here's the "appetizer" full sequence featuring Jump Wrap Jump Wrap/WrapJump Wrap Handling - With VideoJump Wrap Handling Tips, Serpentines Serpentine SequenceSerpentine Handling Techniques, and multiple handling options: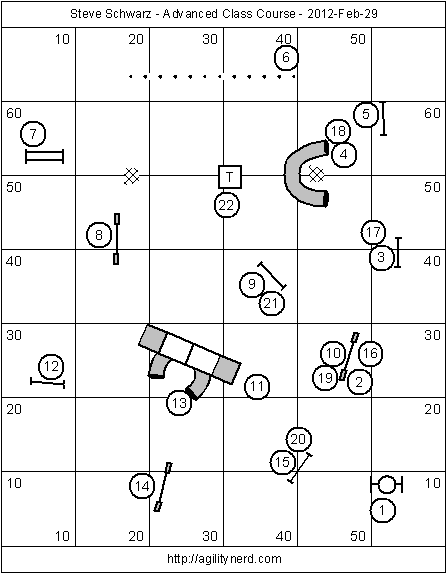 Obstacle Legend
Here is the "main course" adding Back Side of Jumps Back Side/Back Side JumpHandling the Quad Back Side - Patrick Bucher Course/VideoThe Connection Between Threadles and Back SidesBack Side of Jump Handling Combinations - Video, Threadles Threadle SequenceMary Ellen Barry on Threadle HandlingSingle Sided Threadle HandlingThe Connection Between Threadles and Back SidesTraditional Threadle Handling, and some interesting lines: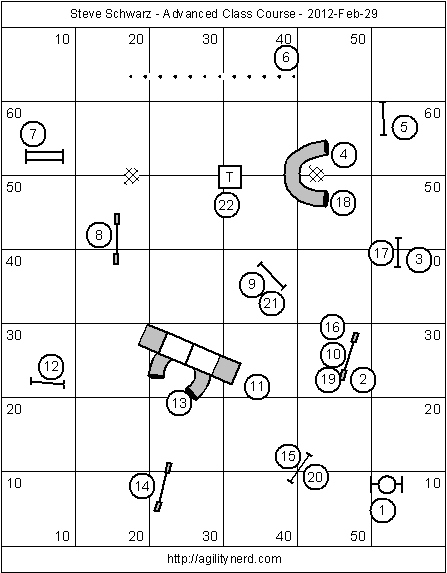 If you don't have room for the full courses here are four sequences based on the opening of the full course. In roughly increasing difficulty: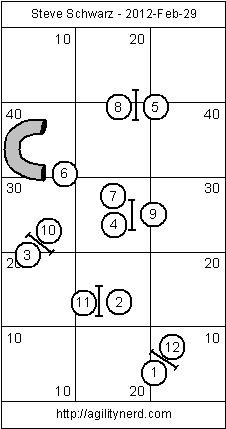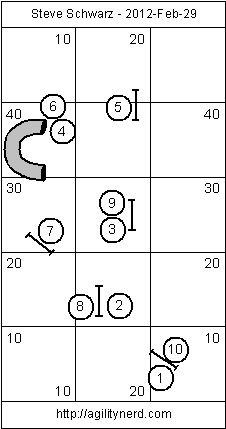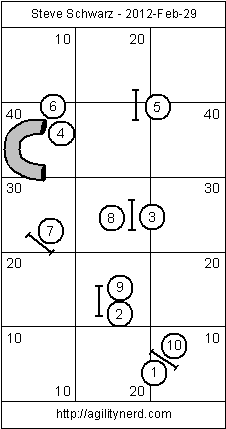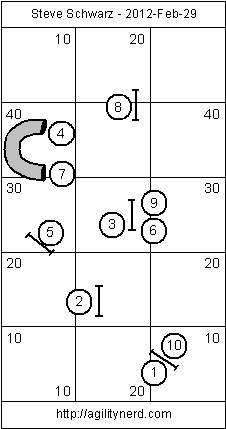 If you enjoyed this article won't you please:
Thanks!
Related Articles: