More Gabi Steppan Inspired Backyard Sequences - Video
18 Aug 2013Steve Schwarz
I really enjoyed playing around with my Gabi Steppan Inspired Course and left it set up in my yard all week. I came up with some more sequences and thought I'd share them with you. They aren't as smooth as Gabi's sequence but they contain all sorts of challenges: Serpentines Serpentine SequenceSerpentine Handling Techniques, Threadles Threadle SequenceMary Ellen Barry on Threadle HandlingThe Connection Between Threadles and Back SidesTraditional Threadle HandlingSingle Sided Threadle Handling, Back Sides Back Side/Back Side JumpHandling the Quad Back Side - Patrick Bucher Course/VideoThe Connection Between Threadles and Back SidesBack Side of Jump Handling Combinations - Video, and Jump Wraps Jump Wrap/WrapHandling 360 Jump Wraps aka "Over and Over" - VideoJump Wrap Handling - With VideoJump Wrap Handling Tips.
I moved the tunnel a little but otherwise the setup is the same as my original layout. You might want to open up some spacing/adjust a little here and there - I'll run them later today/tomorrow and maybe tweak the setup a little. With luck I can shoot some video too.
Without further ado:
A Tough One(?)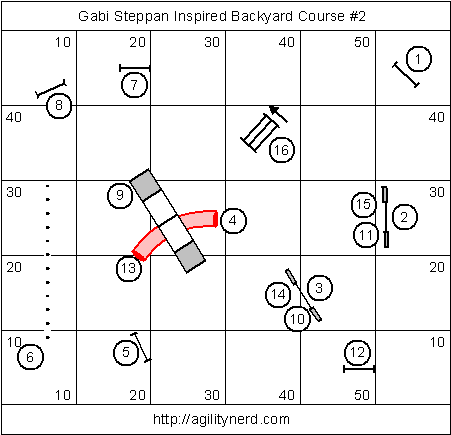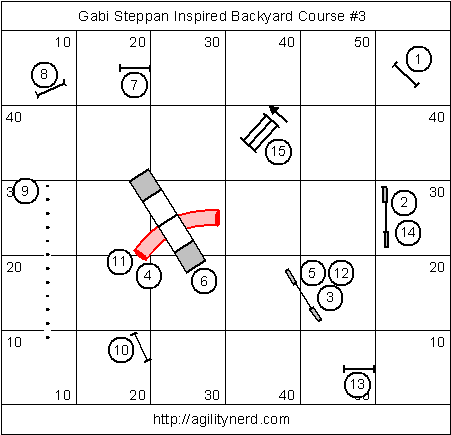 Please don't give your dog an unsafe approach to the A Frame: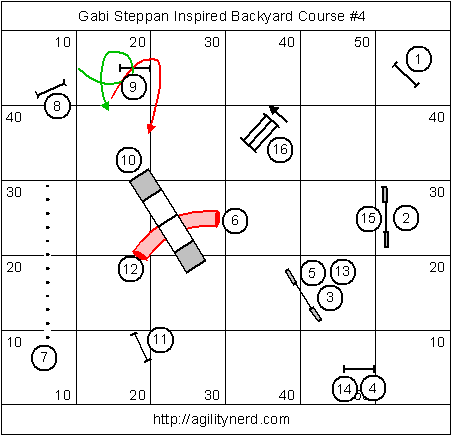 Hope you try these out and Please comment and share your videos!
Related Articles: