Fun Course - Sorry That Page Doesn't Exist
15 Jan 2011Steve Schwarz
Here's a course where probably only web developers and other technology nerds into agility will see the joke. If you want to try running it you'll find Serpentines Serpentine Handling TechniquesSerpentine Sequence, Threadles Mary Ellen Barry on Threadle HandlingSingle Sided Threadle HandlingThe Connection Between Threadles and Back SidesTraditional Threadle HandlingThreadle Sequence, 270s 270 Degree Jump SequenceHandling 270 Degree Jump SequencesBack Side Entry to 270/Training Opportunity - Video, and a Push to the Back Side Handling the Quad Back Side - Patrick Bucher Course/VideoThe Connection Between Threadles and Back SidesBack Side/Back Side JumpBack Side of Jump Handling Combinations - Video of a jump.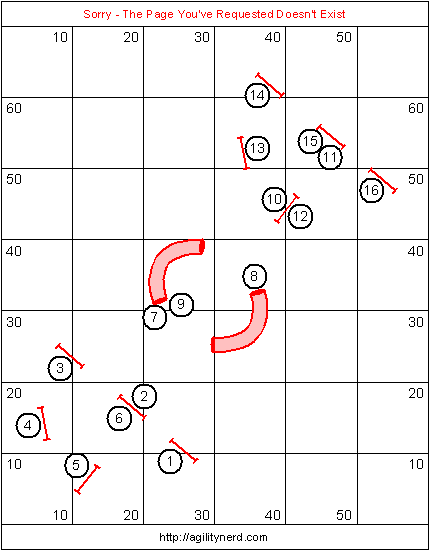 You'll also see this course if you request a non-existent page from this website.
If you enjoyed this article won't you please:
Thanks!
Related Articles: